The extras
In April 2017 our blog has been created and setup. You'll always find here special offers for rental cars, motorcycles and E-Bikes as well as actual and important information for your stay.
A finishing touch to the website offers La Palma 24 lots of information about the "Isla Bonita". The spectrum ranges from quick facts about sports, beaches, weather or markets.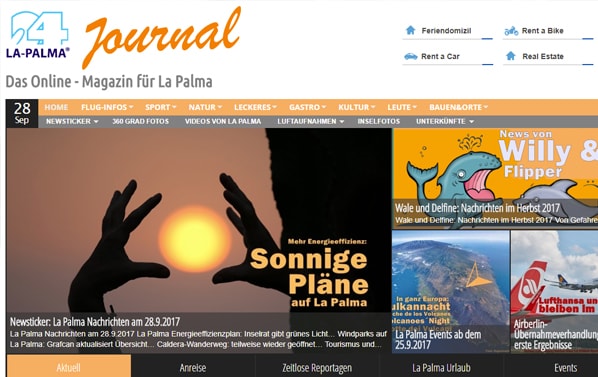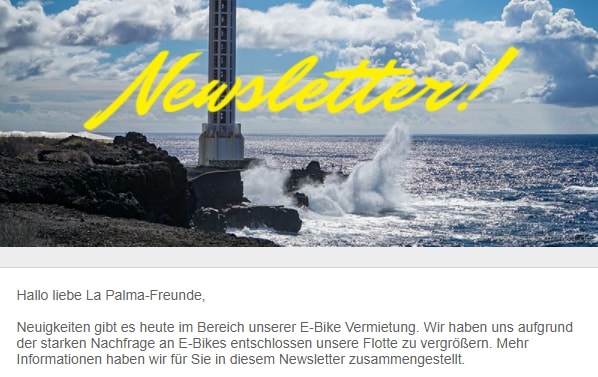 La Palma fans also will find a link at the La Palma 24-Journal. All people who want to be always up to date are reading the La Palma 24 Journal. Our online magazine publishes constantly news, tips where to go at evenings, and reports about La Palma, as well timeless background stories about the country and people. Ideal for those who already would like to find out something about the country and people before their holidays, and of course for La Palma friends who want to be up to date at home.
We report in a monthly newsletter to all La Palma fans about news on various topics. Simply sign up, so you do not miss the current offers and news!